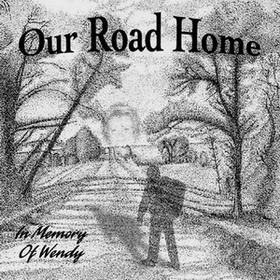 Hello, my name is Danny Jutras. I am the Master Professional at the Cooke Municipal Golf Course (established in 1909) in Prince Albert Saskatchewan, and the son of Canadian composer and pianist Pierre Jutras.
My wife Wendy developed breast cancer in 1990 and for 15 years courageously battled the disease that finally took away the most precious of all gifts, the gift of life. I found that though Wendy suffered immense pain, I was able to comfort her through music. Since Wendy¡¦s passing, I have been writing music in her memory, not only to ease my pain, but to also help fulfill her desire to aid breast cancer research. With the assistance of some very caring and talented musicians and friends, a C.D. has been produced and is now being sold. The proceeds from the sale of each CD will be targeted toward providing financial support to breast cancer research.
"Our Road Home" is a heartfelt musical expression of my desire to reach out to others and share those feelings and emotions that I experienced after the loss of someone dear to me. It is the sharing of a journey we all experience, side tracked at times with pain and guilt yet filled with beautiful and joyful memories of those we love.
Inspired by Wendy , I would like to help fulfill her dream by sharing the music of "Our Road Home" with the hope of finding a cure for Breast Cancer.
Danny Jutras, the Husband of Wendy Joan Stewart Jutras